Eileen Charbonneau is the Rita and Hearts of the West award winning author of novels set in America's past. She lives in the brave little state of Vermont and counts among her multi-cultural relatives three members of the Lewis and Clark Expedition. You can find her at eileencharbonneau.googlepages.com and reach her at eileencharbonneau@gmail.com.
---
Eileen Charbonneau and Eileen O'Finlan reading at the library in Holden, Massachusetts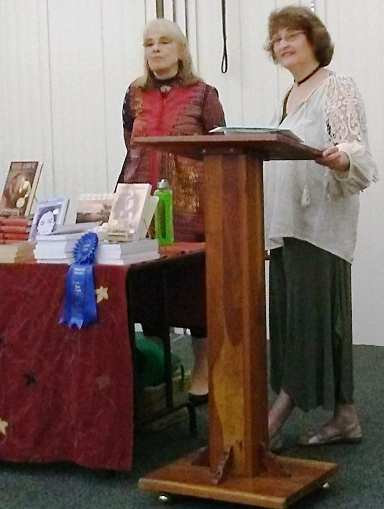 ---
To purchase any of these books click the book cover and choose your favorite print or digital bookstore from the links provided.
Watch Over Me, 2018 Winner

Chatelaine Chanticleer Award

Runner up 2018 Daphne DuMaurier Award